Product Description
I. Overview:
KYDS2420-2E
is a kind of intelligent dc bi-motor controller.The controller using a
high-performance MCU, using the advanced motion control algorithms, coordinate external
quadrature encoder input to complete the motor sport of open loop and closed loop speed,
closed loop position mode.It can be widely used in robot driving, small vehicles driving
such as automation.

1. Two independent output end.

2. Wide input voltage range
3. Intelligent PID control loop
4. Various work mode: dual-motor independent control, dual-motor hybrid control (for
tanks rotary), open loop control, closed loop speed control, closed loop torque control. External potentiometer, External 0-5V DC Analog
Full forward & reverse control on each channel. Four quadrant operation. Supports
5. Emergency braking control function
7. Protections started under abnormal conditions: Over-current, over-heat, over-voltage, under-voltage, short circuit, etc
8. LED fault alarm status indicator, fault alarm output. 9. RS232 communication, and customers to use you then a serial port protocol in
III: Performance Index:
1. Supply voltage: 12—48VDC
2. Dual channel max current:20A dual channel rated current:12A
3. Power supply (can be supplied to encoder): +5V DC 20mA
4. Input range of Analog quantity: 0-- 5VDC
5. Impulse input range: 500Hz—5000Hz (corresponding maximum speed)
6. PWM The pulse width of input range:250Hz-1KHZ Typical value:250HZ
duty cycle:0%-100%,voltage amplitude values:5V
7. RC signal (a PWM signal: RC remote control receiver output signal)
8. Digital output interface: 2 road, open drain, maximum load capacity of 40 V 1A
9. Temperature protection status: When the temperature is 70
℃
, the controller
will reduce output by overheating protection and will stop output when the
10. Working temperature: -25
℃
-- +60
℃
.

11. Ambient humidity: Relative humidity≤80RH.

12. Boundary dimension: L * W * H = 90mm * 75mm * 35mm
General connect drawing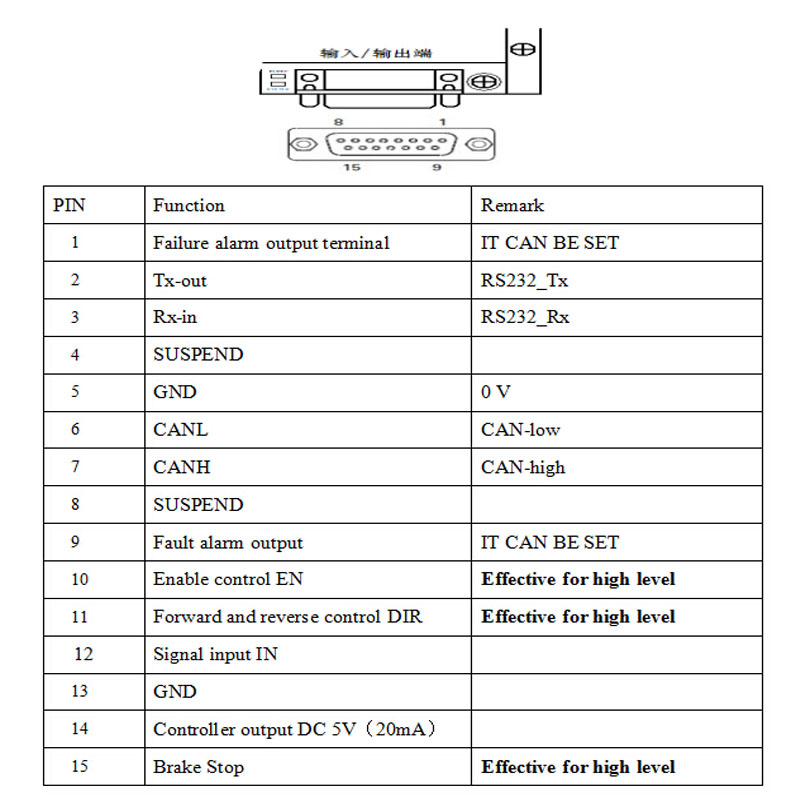 If you need more information, please download the 24v 48v bldc controller user manual, hope that will help you.