Product Description
I. Overview:
MMT KYDBL4830-1E is a kind of intelligent brushless dc motor controller.The use of high-performance 32-bit MCU
controller, adopts the advanced control algorithms, coordinate external quadrature encoder input to complete the
open loop and closed loop speed, under the closed loop torque of motor sport.Controller with multiple analog input
port, the pulse input port and digital I/O port, can through the special software to redefine its functions.Universal
RS232 serial port communication, CAN bus, the USB communication, CAN be widely used in automation.
II: Performance Index:
1.Supply voltage: 10 to 50 VDC.
2.Continuous working current 13 A, peak current 30 A.
3.Out + 5 VDC power supply (power supply to encoder):
5VDC.20 Ma.
4.Analog input range: 0-5 VDC.
5.Pulse input range: 500 hz - 5000 hz (corresponding to maximum speed)
Note : The minimum pulse frequency with different maximum speed Settings will have corresponding change.
6.Duty cycle input range 20% -- 80% ( input frequency range f≤1 KHZ , recommended to use 250 Hz frequency)
7. RC signal (a PWM signal: RC remote control receiver output signal)
8.Digital output interface: 2 road, open drain, maximum load capacity of 40 V 1 A.
9.Temperature protection status: 70
℃
overheating protection to reduce the output, 85
℃
stop output.
10.Working environment temperature 25
℃
- + 60
℃
.
11.Environment humidity: relative humidity ≤ 80
12.Size: L * W * H = 90 mm * 75 mm * 35 mm
General connect drawing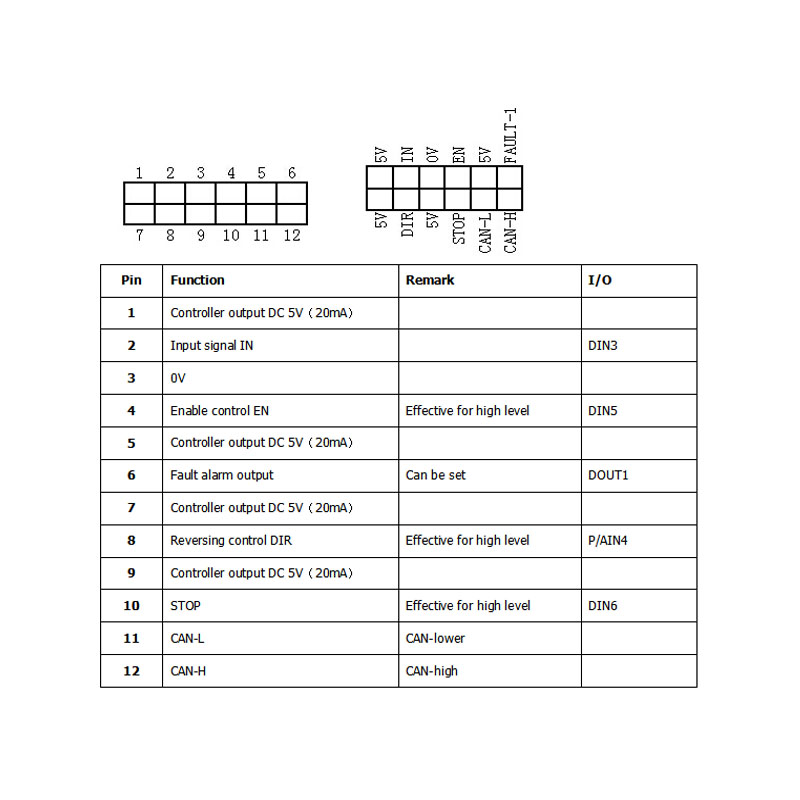 If you need more information, please download the 24v 48v bldc controller user manual, hope that will help you.